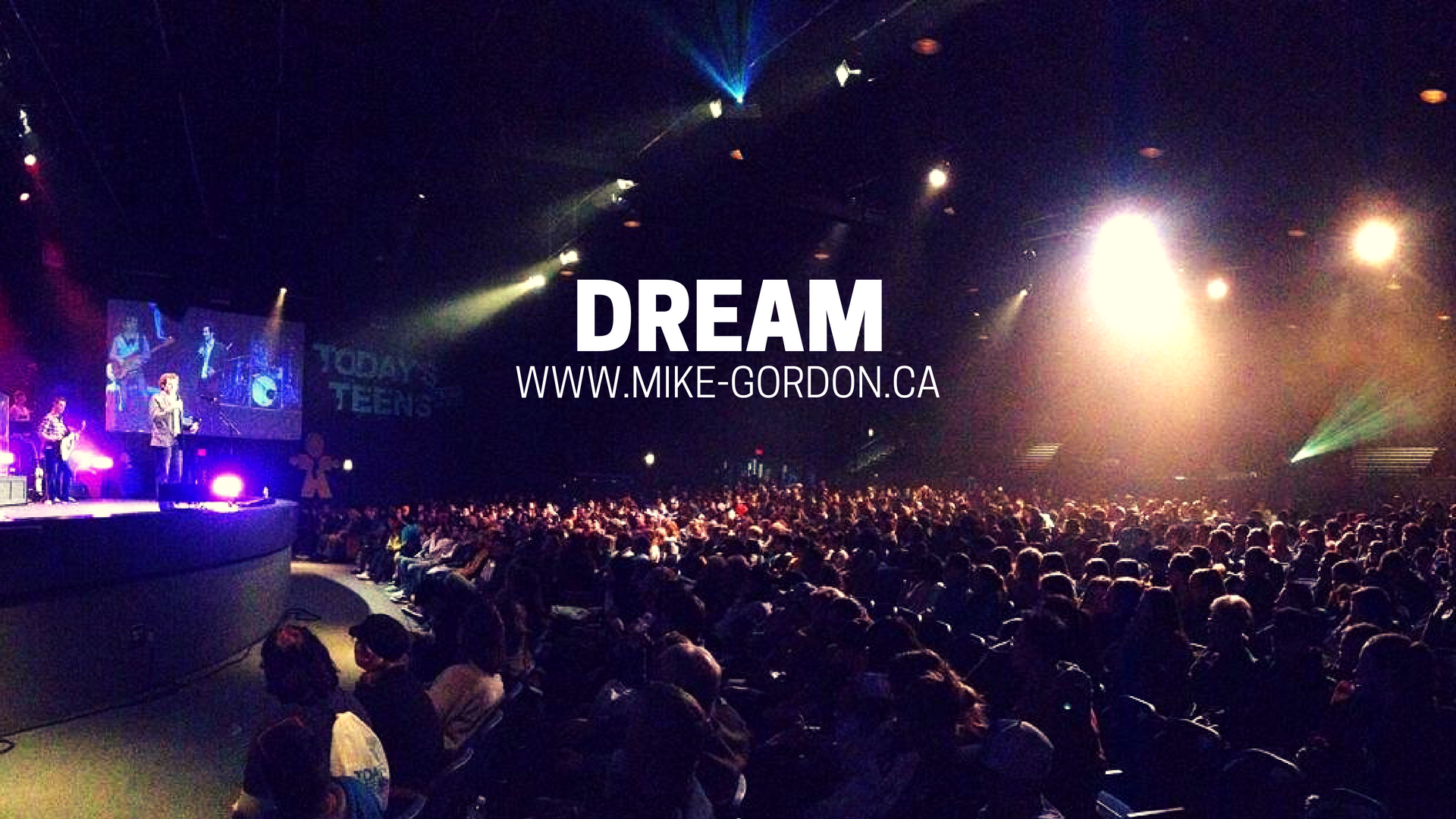 Last weekend I was standing backstage with my Bible in hand while quadruple checking to see if my mic was on. During those last few seconds before I stepped out on stage, I was being introduced as the keynote speaker at the Today's Teens Conference held at The Meeting House.
Was this the first time as a keynote speaker anywhere? Nope
Was this the biggest crowd I have ever spoken to? Nope
Was this the highest "profiled" event I have ever been booked at? Nope
This one was special though…and had a story behind it.
In 2005 I was a kid with a dream. I developed this desire and passion to speak to people although I was terrible at it. I didn't go to church growing up, I was never the smartest kid, I didn't look like your typical pastor, my humour wasn't your "church" humour and on top of that, I had some slight speech impediment. Not exactly a winning formula to be successful at "speaking" for a living.
In 2006 I messaged Paul Robertson who was the co-director of Today's Teens. This conference is probably considered to be the highest profiled Canadian run youth conference where they look for the best of the best in the country to do seminars and the best of the best in North America to be the keynote speakers – Example: last year was Tony Campolo. I knew Paul a little bit so I inquired about speaking at this conference in 2006 and he responded to my email and said this…
"You are not ready yet, but keep working at it and who knows, maybe one day you'll be the keynote speaker at Today's Teens"
It was the perfect dose of reality with just enough hope in there to keep going. The truth was humbling…and honest…and exactly what I needed to hear. If I wanted to pursue this dream and be successful, I had to work my butt off, make the sacrifices, put in the long hours, gain all the experience I could and continue to grow.
This wasn't going to be handed to me
A scripture which I have always kept close to me is Psalm 37:4-5
Delight yourself also in the Lord
And He shall give you the desires of your heart.
Commit your ways to the Lord,
Trust also in Him,
And He shall bring it to pass.
Commitment
I think in this culture, we suck at commitment. We expect everything to come easy to us…like we're entitled to something. This hasn't been an easy journey and it definitely wasn't an overnight success. Only the people close to me saw the true blood, sweat and tears which went into this. Just because the end results may seem glorious, the journey was often hell as the devil tries to take you out. How committed are you to following these desires and dreams God has put on your heart?
Trust
Do we trust God?…Do we ACTUALLY trust God? There were times when that was put to the test more than anything. When those moments came where I was discouraged, hopeless and about to give up because the doors weren't opening. When it comes to trusting God, we talk a big game until we're actually called to walk on water. I don't know how you can give your life to following Jesus and the desires He has put on your heart without 100% trusting Him every step of the way. He's the one who opens the doors.
I am a big believer in dreams. I believe God can use ordinary people to do extraordinary things. When people ask me how did I get to this point I'm at now as a speaker, all I can tell them is to commit to your dreams and trust God with every step.
"Let your dreams be so big that without God they are bound to fail"